Surrounded by proven petroleum systems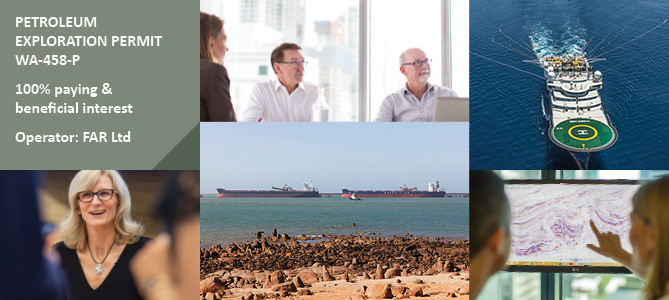 Hydrocarbon exploration in the Dampier Sub-basin, offshore Western Australia, dates back to the late 1960's when the Legendre-1 exploration well encountered oil. Since then, over 200 exploration and development wells have been drilled with an exploration technical success rate of 41%. Commercial success rates are >20%. Historically, exploration has focussed on structural traps, with wells concentrated along the basin margins and prominent inversion trends. More recently, exploration has begun to test the stratigraphic trapping potential closer to the main depositional-centres where turbidite sands are more concentrated.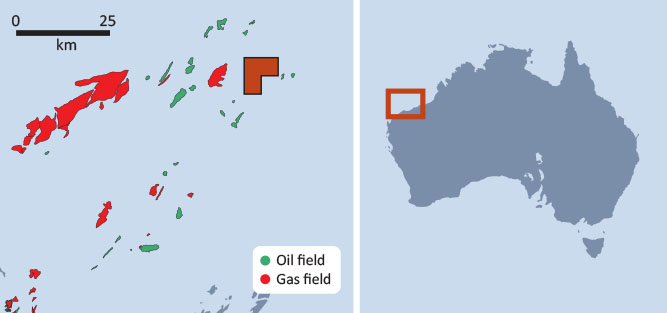 Exploration permit WA-458-P in Dampier Basin
A geotechnical evaluation of FAR's offshore Western Australia exploration permits WA-457-P and WA-458-P in the Dampier Basin was conducted in 2014. This evaluation identified multiple prospects with total Prospective Resources* amounting to 447 million barrels of oil (unrisked best estimate basis) net to FAR.
FAR has participated in a speculative 3D seismic survey acquired over 62% of the WA-458-P permit that commenced in Q2 2015. FAR has received final processed 3D seismic data over the majority of the WA-458-P block and has acquired new 3D seismic over the remainder.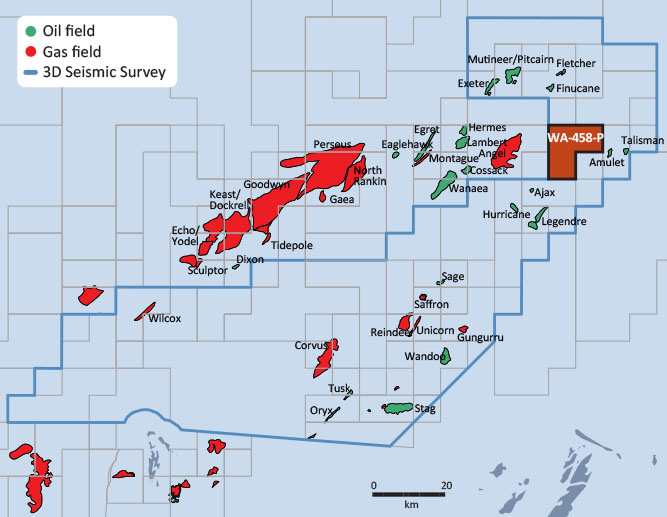 | | |
| --- | --- |
| Australia Prospect | Prospective Resources* |
| | Best Estimates (mmbbls) |
| WA-458-P | |
| Top Angel Structural Play | 20.7 |
| Lower Angel Structural Play | 5.8 |
| Lower Angel Stratigraphic Play | 152.2 |
| Oxfordian Fan Play | 126.8 |
| Legendre Structural Play | 53.4 |
| Total All Prospects | 358.9 |
| Total Net to FAR | 358.9 |
Estimate of Prospective Resources* for Blocks WA-458-P
More information
For further information and up-to-date progress on FAR's Australian licences, please visit the Announcements & Reports section of the Company website.