Community & social programs

FAR invests in the following social programs through our Senegal joint venture:
Education and training
Supporting educational institutions developing petroleum industry and other relevant skills for the potential local future work force. Such training includes English language and presentational skills.
Enterprise development
Promoting entrepreneurship as a key capability in helping foster economic growth.
Community development
Working with The Hunger Project (THP) supporting a program to create a women-led microfinance program, 10 centres in Senegal serving ~178,000 people in villages
FAR directly supported the following activities in Senegal:

PRIMARY SCHOOL RENOVATION IN THEISS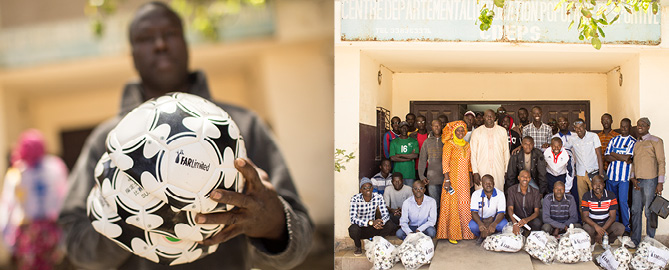 SPONSORSHIP OF REGIONAL SOCCER COMPETITIONS