FAR's social contribution is an integral part of the company's operations and we strive to make a positive impact to socially and economically benefit the communities in which we work.
We have a focus on fostering the health and education for the future generations of West African countries through our direct contribution in communities and also through the collaboration with non-profit, apolitical associations.
We promote entrepreneurship as a key capability in helping foster economic growth.and support educational institutions developing petroleum industry and other relevant skills for the potential local future work force. Such training includes English language and presentational skills.
FAR directly supported the following activities in recent years:
A Primary school renovation in Thiess, Senegal to build male and female toilet blocks, renovate classrooms and provide new laptops
The Tallinding Project school renovation – Serrakunda, The Gambia
Donation of 100 rubbish bins to multiple markets in Serrakunda, The Gambia
Provision of soccer balls and uniforms to local teams including all female groups in The Gambia
The renovation and expansion of the maternity wing at Soma Regional Hospital, The Gambia
Training and education in skills required for the future of the oil and gas industry in West Africa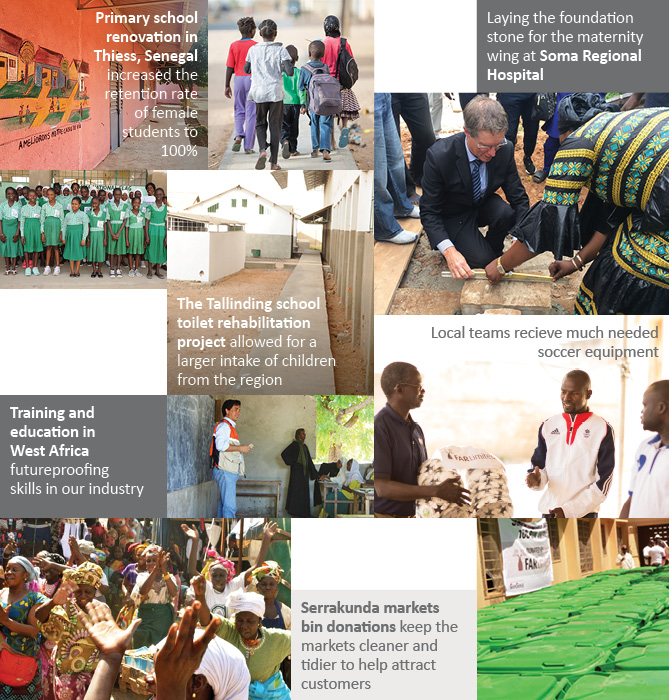 Through our Joint Venture partnerships, we continued our work with The Hunger Project (THP) supporting a program for clean water and sanitisation, nutrition, maternal health and community health.
More information
For further information on the Senegal RSSD Joint Venture social contribution and THP, see the Cairn Energy Corporate Responsibility Report here.