FAR is an active participant in its host country communities, employing staff and investing in community and social projects. Our 2020/2021 Sponsorships and Investments were:
The Gambia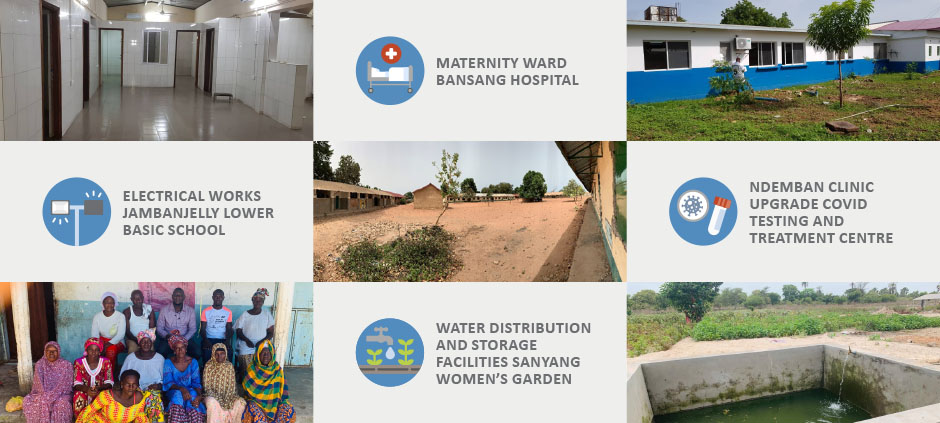 FAR and its joint venture partner completed three social projects for 2020 in The Gambia. The maternity ward and an operating theatre at Bansang Hospital were successfully refurbished, which was a project completed in partnership with The Gambia National Petroleum Corporation (GNPC). Other projects completed included enhanced water distribution and storage facilities at the Sanyang women's garden, and the upgrading of electrical works at the Jambanjelly Lower Basic School.
Work also commenced to identify community and social projects for 2021. At the request from the Government of The Gambia, FAR and it's Joint Venture partner commenced a new project to upgrade the Ndemban Clinic into a COVID testing and treatment centre. This project kicked off in December 2020 with the aim to fast-track the undertaking for completion early in 2021. A number of other projects are also being considered for later in the year.
Our 2019 Sponsorships and Investments were:
The Gambia

Senegal